Pass the Baby
Illustrated by Raúl Colón
Published by Neal Porter Books
Available Fall 2023
32 pages, Ages 4-8
Hardcover $18.99
ISBN: 9780823450855
Sunday, November 19, 2023, 2:00 – 3:00 p.m.
Meet the author and illustrator! Free and open to all. Personalized, signed books available for purchase.
Sleepy Hollow Bookshop
95 Beekman Avenue, Sleepy Hollow, NY
914-631-0541
Saturday, November 25, 1:00 p.m.
Holiday Kickoff Spectacular!
Meet the author! Free and open to all. Personalized, signed books available for purchase.
Books of Wonder
42 West 17th Street, New York, NY
212-989-3270
Order now from:
Bookshop/IndieBound
Barnes and Noble
Amazon
Signed copies of Pass the Baby are available at Hudson Valley Books for Humanity in Ossining, NY; Barrett Bookstore in Darien, CT; Books on the Common in Ridgefield, CT; and Byrd's Books in Bethel, CT, while supplies last.
A delightful meal with a big extended family becomes a free-for-all when one particularly excitable baby joins the fun.
Family dinner, set the table,
Forks and spoons and napkins too,
Knives and plates and water glasses,
Flowers, candles, bright and new.
Wait a minute, where's the baby?
Someone's playing peek-a-boo!
What does it take to make a perfect family meal? Is it the forks, spoons, plates, and napkins? Maybe it's sister's lemonade, Papi's guacamole, or delicious meatballs and ravioli eyed by a hungry pup. When it's time to sit down and dig in, there's one thing everybody agrees they need to do, "Baby, baby, pass the baby!"
This rollicking, rhyming picture book about one (rather large) diverse family dinner table captures the buzz and hum of a shared meal, with one adorably excitable baby at its center. Author Susanna Reich imbues her text with an undercurrent of harmony, warmth and inclusivity, complimented by ebullient illustrations by Raúl Colón.
Here's what the reviewers are saying:
"Utterly adorable and inarguably entrancing, this is a rhythmic little wonder just begging to be said aloud."—Besty Bird, A Fuse #8 Production, School Library Journal
"A sweet reminder to siblings big and small that they are all important members of the family." — Kirkus 
"Presented in an upbeat rhyming text, the child's high jinks and her family's attention and playfulness create a happy, festive environment…Adults will recognize the scenario while children delight in the baby's (mis)behavior."— Booklist, ★ Starred Review
"Convivial rhyming verse celebrates a family dinner whose star is its newest member…. [A] celebration of cooking and eating in a family in which the very youngest are cherished." — Publishers Weekly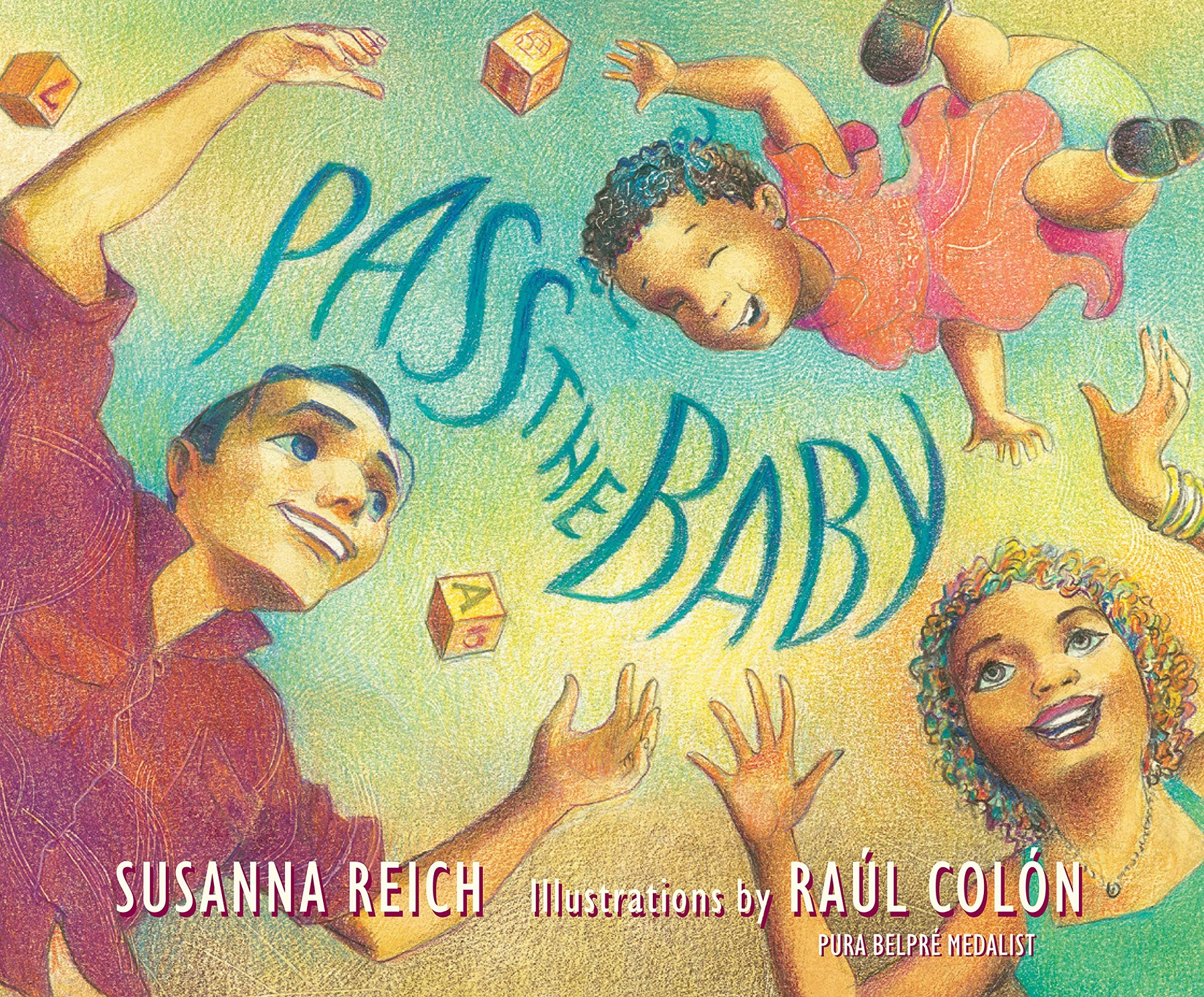 "Utterly adorable and inarguably entrancing."— Betsy Bird,
A Fuse #8 Production, School Library Journal